Peer-to-Peer Energy Trading
Synergy is Electrify's ground-breaking vision of a peer-to-peer (P2P) energy trading platform, connecting energy producers and consumers directly across main grids.
For the first time ever, owners of rooftop solar panels can receive stable revenue for their excess energy. Consumers, in turn, are offered a greater selection of energy options at fairer prices.
Synergy works.
Synergy Alpha – our nation-wide test – concluded in Q1 2019. 15 participants traded power across Singapore's national grid.
Featuring 12 consumers and three prosumers, profile diversity and geographical distribution were considered to provide for different use-cases. The goal of this technical test was to demonstrate the methodology behind Synergy, by simulating an end-to-end use case for P2P energy trading through the city's main electricity grid, while complying with market rules.
In January 2019, Synergy Alpha concluded successfully. With precious learnings gained through user feedback surveys, the next iteration of Synergy – The Beta – is set to be bigger, better, bolder.
How it works
Through our proprietary matching algorithm, Synergy creates producer-consumer matches in real-time with 100% matching efficiency to ensure all produced solar energy will be fully utilised.
Priority Matching
Tier I
Unique 1:1 matching between consumers and producers. The producer's output is allocated to a designated consumer under the agreed contract parameters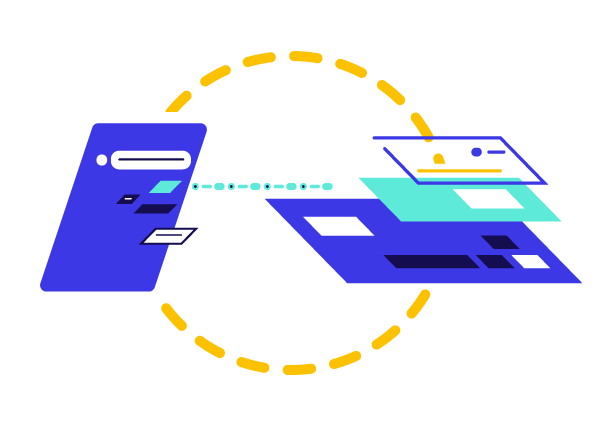 Pool Matching
Tier II
Excess production and unmet consumption will be matched on a period-by-period basis based on price only; Tier 1 contracts will not be affected by Tier 2 matching
Consumers
Greater Energy Selection at Fairer Prices
With Synergy, consumers can purchase renewable energy directly from small-scale solar energy producers, eliminating the middlemen and reducing energy costs for everyone.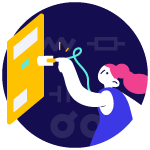 Producers
The Best Returns on Your Solar Panels
Turn excess energy generated into stable revenue. For the first tune ever, producers who own solar panels can sell energy to anyone – friends, neighbours, even strangers – across a city-wide grids.

Electrify + Senoko Energy + ENGIE Factory
Currently live in Singapore, SolarShare is Electrify's commercial pilot – in collaboration with Senoko Energy, an ENGIE subsidiary, and ENGIE Factory, ENGIE's dedicated arm to energy innovation.
SolarShare is open to resident of Singapore, both new and current Senoko Energy customers. To learn more and join this pilot, visit www.solarshare.sg
SolarShare – a proud collaboration between:

"With this technology, Singaporeans will get access to a reliable, secure and transparent platform to buy and sell renewable energy. I expect this demonstration to pave the way for other power grids to develop more inclusive business models to benefit the world."
- Martin Lim, Chief Executive Officer, Electrify

"The concept of P2P energy trading is highly innovative and smart, and its adoption around the globe is still in its early stages. We believe this will be the future of our energy industry, driven by a community of like-minded individuals and companies."
- James Chong, Head of Commercial, Senoko Energy

ENGIE Factory is committed to accelerating the transition to zero-carbon. Through this pilot P2P project, we hope to encourage more Singaporeans to adopt renewables and help lower the nation's carbon footprint."
- Quentin Vaquette, Managing Director, ENGIE Factory
1
Is Synergy commercially ready right now and how can I participate?
We have recently concluded Synergy Alpha. We will be entering our commercial Beta test with one of Singapore's gencos. Currently, participation is only open to businesses and residents domiciled in Singapore.
2
Who can join Synergy Beta?
Anyone can join our Beta! Participants with solar panels may join our platform as residential producers while participants without solar panels may join as consumers. There are no housing type requirements (landed property, HDB apartment block, condominium). Prosumers have to be generating energy through rooftop solar PV systems. Consumers can be either business or domestic, and there is no restriction on the amount of power you consume or the type of building you are in. Synergy Beta is open only to Singaporean participants.
A combination of producer and consumer, prosumers both produce and consume electricity. In this case, participants with solar panels may be known as prosumers, who choose to sell excess generated solar energy through Synergy, after consuming a portion of this generation. Both producers and prosumers are welcome to join Synergy as participants.
4
Will there be any cost to participants?
Electrify will bear the hardware and installation costs for all participants (consumers and residential producers) during Synergy Beta.
5
What measures will be taken to protect my data and privacy?
All wired and wireless communication channels are encrypted. Our servers are also hardened and designed to mitigate potential loopholes and security threats. All private data are encrypted on our servers and will be used for internal research purposes only. Any presentation of the data will be aggregated as part of Beta results, and details of participants' energy consumption will remain anonymous.
Have a question?
Talk to us

[contact-form-7 id="46" title="Contact form"]